Wrist fractures in the pediatric population are very common, usually the result of falling during play or minor trauma sustained during sports activities. As growing bones have the ability to remodel minor incongruities at the fracture site, these fractures generally have excellent outcomes after a period of immobilization in a hard cast. However, some wrist fractures are significantly displaced or angulated at the time of injury. As these wrist fractures tend to be unstable, one option to minimize the risk of fracture re-displacement during casting is "percutaneous pinning."
Percutaneous pinning is a minimally invasive procedure, performed by the pediatric orthopedic surgeon, in sterile environment of the operating room with the child under general anesthesia. After a "closed reduction" (i.e. manipulation) of the wrist restores the alignment of the bone(s), a small diameter (≤ 2mm) stainless steel pin is placed through the skin. Since a long arm cast is applied while the child is still asleep, usually only one pin is required. The pin sticks out of the skin, but is covered by the cast. Removal of the smooth pin in the office is well tolerated by children of all ages. As no incision is used, scarring is limited to a tiny dot at the insertion site.
Case example: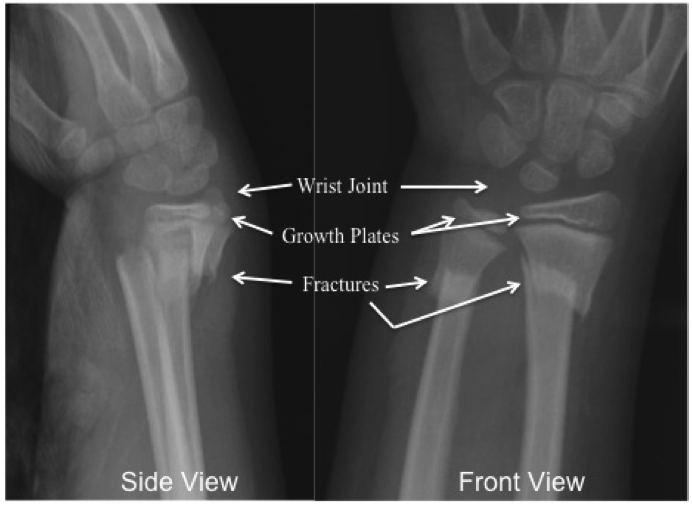 A 9-year-old boy fell from the monkey bars with left wrist deformity. X-rays revealed displaced fractures of both the radius and ulna just below the growth plates.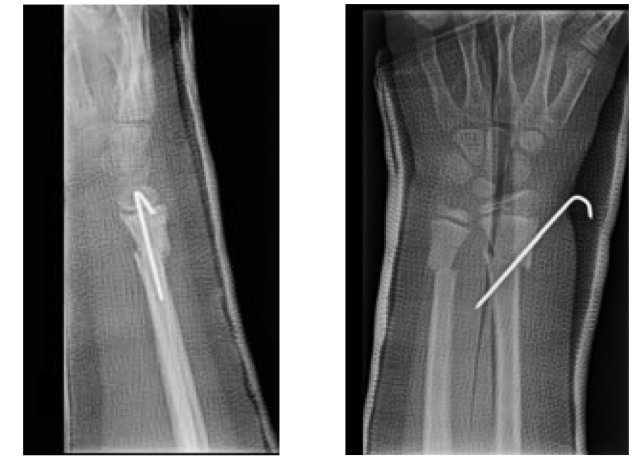 He was taken to the OR the following morning for the closed reduction with percutaneous pinning and cast application, and went home that day.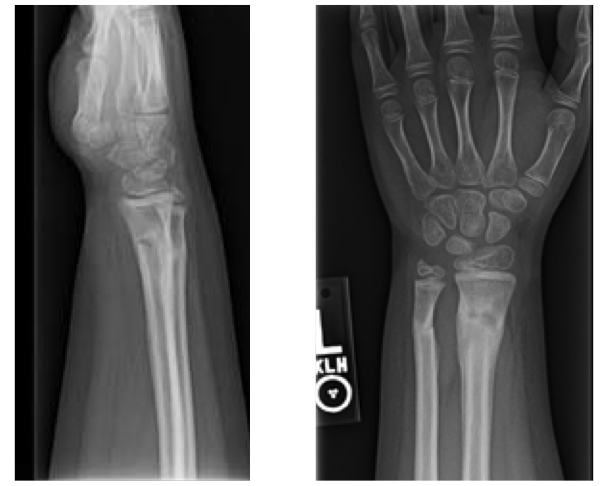 At 2 months after his injury, he had full motion of his wrist, no pain, and the X-rays demonstrated well healed fractures with remodeling occurring.
Related Topics